Engineered. Efficient. Effective.
Global pioneers with innovation at our core. Established for nearly 50 years, EFAFLEX are the only company worldwide that specialise in the design, manufacture, installation, and maintenance of industrial high-speed doors.
With a range of opening styles that include spiral, fabric, and warehouse folding doors, we offer a bespoke door solution for virtually every industry sector. Ideal for interior or exterior use, our warehouse doors are crafted using the highest quality materials, and engineered to last. With door opening speeds of up to 4 meters per second, and capable of up to 250,000 operating cycles per year, owning an EFAFLEX door is an asset to any business.

The world's fastest vertical industrial door is made by EFAFLEX. The EFA-STR® is a combination of the spiral-shaped door guidance and flexible door blade. It achieves an opening speed of up to 4 m/s. EFAFLEX a leading high speed door manufacturers, industrial roller shutter doors and high speed doors.

With the EFA-SST®, EFAFLEX offers the first warehouse high-speed insulating industrial door worldwide which is equipped as a standard with thermally separated insulation laths. Thus, insulation values of up to 0.66 W/m2K can be achieved – depending on the size of the door.

EFAFLEX industrial high-speed doors are designed for being used very frequently. Design characteristics such as the patented spiral door technology or the weight balance provide for a long service life.

EFAFLEX warehouse high-speed doors are designed for being used very frequently. Design characteristics such as the patented spiral technology or the weight balance provide for a long service life.

EFAFLEX has used and coined the term high-speed doors already more than 40 years ago. Due to constantly new inventions and further developments, EFAFLEX has been the leading manufacturer of high-speed doors for nearly 20 years now.

High-speed doors by EFAFLEX increase the efficiency of every company. High opening speeds minimise the waiting time in front of the doors and thus accelerate the logistic processes.
From door production to installation and service, all EFAFLEX employees are extremely well trained.

Within just a short period of time, EFAFLEX has developed into a global industrial door company with a worldwide network. Today, you will always find your professional contact in your proximity – in more than 50 countries on all five continents.
Your business is unique, and so are our industrial doors. They combine speed, quality, durability, and performance to enable safer, more effective working practice while helping to reduce energy costs by as much as 50%. Globally we employ a team of over 1,200 staff with combined skills, expertise and industry knowledge to craft high-speed doors designed for you….. Each are bespoke to your needs. With installations in over 50 countries, across 5 continents, our award-winning high-speed warehouse doors outperform, out last and look great too!
Others follow, EFAFLEX leads.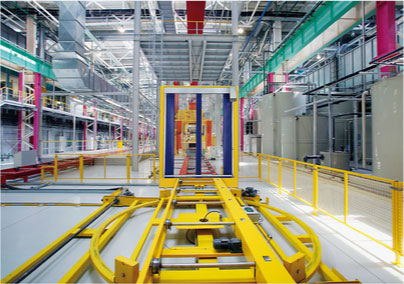 EFAFLEX – a company of firsts in the field of industrial high-speed door design, performance and functionality. Innovation is at the heart of this success. It's our passion, it's our world.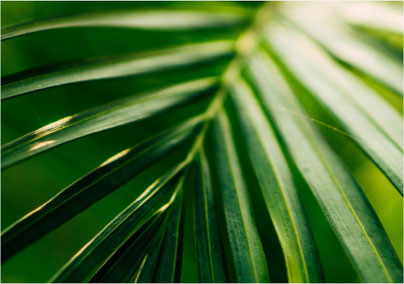 Whilst our brand is orange, our credentials are truly green! We consider every aspect of our business to see how we can improve efficiencies, reduce waste and drive energy savings to lower both ours, and our customer's impact on the environment.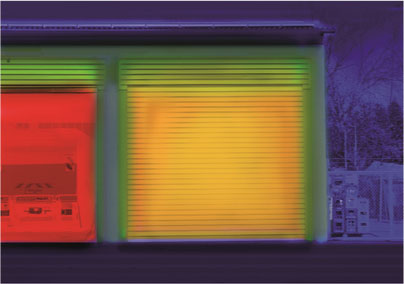 Look at the price and then look again….. and think about the costs! While an EFAFLEX warehouse high-speed door may cost more initially, compared to say a roller shutter door, or overhead sectional design, consider the whole life cost.
A world of Industrial doors!
Here at EFAFLEX our world is commercial doors; high-speed industrial doors across industry sectors including automotive, food, beverage, pharma, manufacturing and cleanroom. Designed and manufactured bespoke to your specific requirements. EFAFLEX has pleasure welcoming you to our 'World of Doors.'
Door opening style for every height
Regardless of the space and height you have available, we have an opening mechanism to suit. Circular spiral gives speed, whilst the oval spiral compensates for restricted space. Lower head height still, then the low header is ideal for you.
No two businesses are the same, and therefore no two customers have exactly the same requirements. As such, each of our industrial high-speed doors is configured bespoke to your environment, your application, your needs. They are as individual as you.
Configured for you…
…we mean literally! Each warehouse door we manufacture has been designed specifically to match for your business needs. Our journey starts, with a site visit to fully appreciate and assess the setting of the industrial door, and what it needs to achieve. Our team of regionally based project managers are on hand to guide you through the process, the measurement and the configuration. Using our App, we can literally build an industrial door to your specifics within seconds, demonstrating in real time the operating speed and aesthetics.
This may sound expensive, but once the whole life costs have been realised (initial cost, energy saving the doors bring, reduced service and maintenance, door longevity), then they are more economical than a traditional roller shutter or overhead sectional door.
How we configure your warehouse door;
How we configure your door:
This process is all managed by your dedicated Project Manager, meaning one point of contact for a smooth and seamless operation. 
You can request a site survey here.